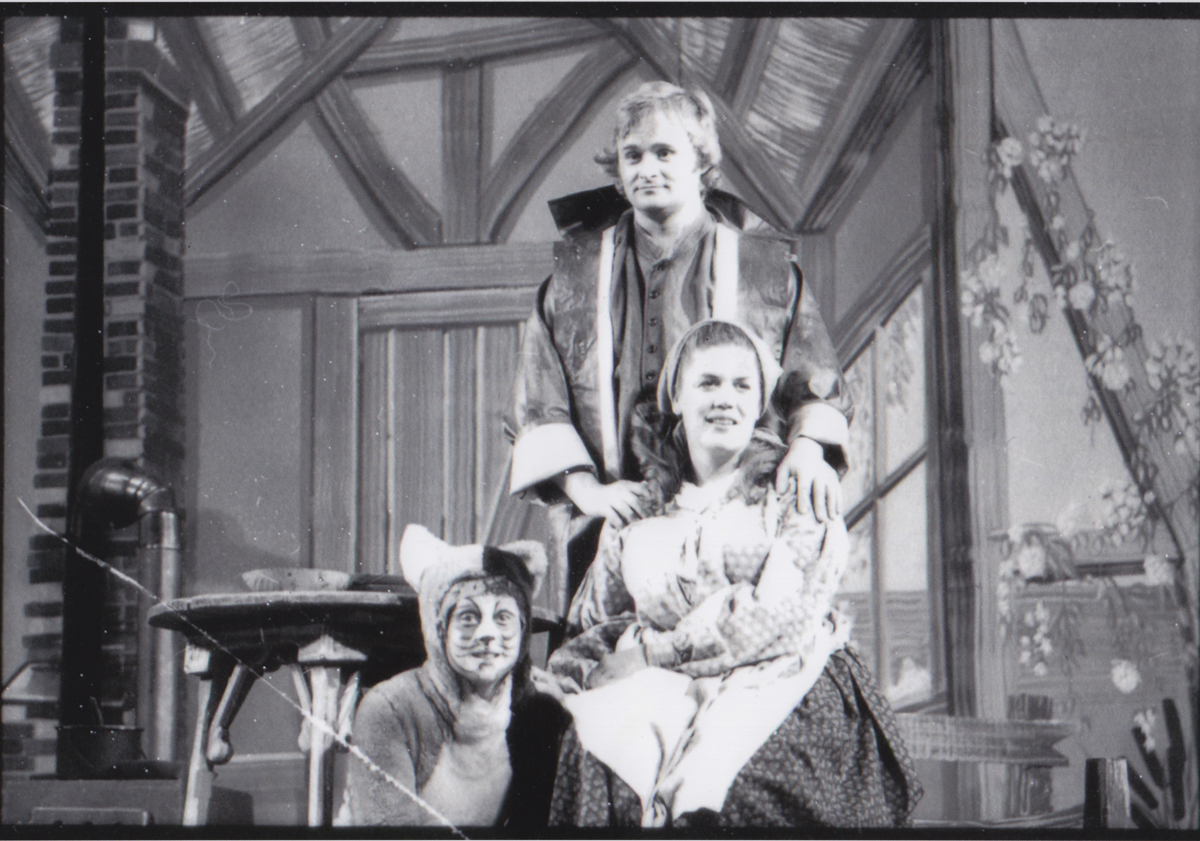 And now it is over!  (Or almost – we go into the studio Tuesday to make a recording of this wonderful piece.  Watch for its release in the future!).
Our thanks to all of the fantastic artists who helped us bring this forgotten treasure back to the stage!  It was a wonderful afternoon at Jordan Hall.
As a final note – I heard from Rita Cuker who was Chairman of the Junior League's Student Opera Committee in 1975.  She forwarded me materials from another production of this opera.  This took place in 1975 at Wellesley College, and in the audience were the children from some 40 schools!
And then Michael Kaye, one of Sarah Caldwell's production assistants, very kindly pointed out that the photo I included with my entry on 11/11/15 of the family was the cast from this subsequent production.  The citation has been corrected.  But here is the photo again with the cast identified.
My thanks to many who helped me solve some mysteries and shared some wonderful stories, in particular George Schuller, the staff of the Howard Gotlieb Archival Research Center at Boston University, Robert Willoughby Jones and Michael Kaye.
Onward to the next production!  Stay tuned!
Post by Linda Osborn, Artistic Administrator for Odyssey Opera of Boston.