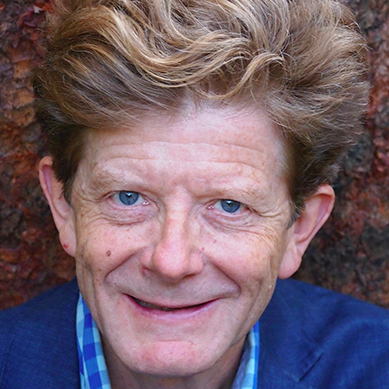 Frank Kelley is no stranger to Odyssey Opera. Not only has he been in several of our productions, he also directed our critically acclaimed production of Gilbert and Sullivan's Patience in 2017, praised by the Boston Globe as "a tour-de-force". Get to know our director a little better and learn about and his vision for this irresistible opéra bouffe.
You have a longstanding and successful relationship with directing and performing in operettas, especially in the Boston area. I can recall La Grande-Duchesse de Gérolstein, La vie Parisienne, and most recently here at Odyssey Opera directing the highly acclaimed Patience. What draws you to them, and specifically, the opéra bouffe genre of late 19th-century French operetta?
I am drawn to Offenbach's and Gilbert and Sullivan's razor-sharp satire–there is and was so much to say about the state of their (and our) society with the vehicle of humor. Currently there is so much fodder for the cannons of wit.
Operettas are described as the forerunner of modern musicals. How is La Belle Hélène the ideal foray into opera for an Odyssey Opera newcomer?
It is a romp with many good tunes;  the issue is current to all times (morality or lack thereof); it is in English; and there will be a Can-Can.
La Belle Hélène's imperial masquerade has been noted as making a "mockery of the pomp and pretense surrounding the apparatuses of power". How do you think Offenbach's satirical fantasy world reflects an opposition to tumultuous times?
Well, in this production, there will definitely be a mockery of pomp and pretense– the intelligence test (actually a real event at some of Napoleon III and Eugénie's) is a continuation of the laceration of government officials and their bloated impression of their merit.
What is your favorite part of the production process?
My favorite part is coming up with a concept that can be expressive, entertaining and thought-provoking; then doing the research to flesh it out with authenticity.
What are three qualities that got you where you are today?
My mom always made me eat my soup before I could eat my sandwich–I do my work before I play.  The minute I finish a project, I dive into the next project.Imperfect as every endeavor is, if I don't aim for perfection, I don't reach as high as is possible.
What is something you are exceptionally good at/a hidden talent?
I am very good at chopping and stacking wood.
What do you do in your downtime?
I enjoy working on my 1870-80s house in Jamaica Plain.
Join Odyssey Opera as we end our season with a satirical bang with their fully staged production of Jacques Offenbach's La belle Hélène!