We interviewed our Dimitrij singers about singing Dvořák, what it's really like being an opera star and why you should come see Dimitrij…read what bass-baritone Mark S. Doss (Shusky) has to say below!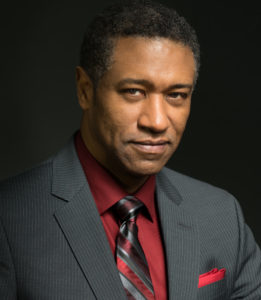 What aspect(s) of your character can you relate to?
Telling people an obvious TRUTH that seems to fall on DEAF EARS…
Why should people see this opera?
Dvorak's music is AWESOME, and the theme is universal and very much in keeping with the current political world, where we find people overly willing to "self appoint" themselves as our leaders.
What's unique about singing Dvorak?
His music is so simple, but at the same time so incredibly heartfelt.  The melodies flow within his lush harmonies and you fall in love with BOTH.
If you could ask your character one question, what would you ask them and why?
Why is God such a driving force in your life, because the character invokes Him more than once and I would like to know his past experiences with this "living God" that he references.
If you could meet one of the characters in Dimitrij, who would you meet and why?
I would want to meet Xenia, to ask her about her father Boris, since I am preparing to sing his monologue (by Mussorgsky) in a couple of months.
What's your favorite part of the opera rehearsal process?
I enjoy having the music and words thoroughly prepared so that I can explore how the characters/singers relate to each another, therefore the last rehearsals just before the final dress are usually the ones that are the most profound.
Any words of wisdom for young opera singers?
The same ones that were passed onto me: Be in Good Health, Know your Music, and Be On Time…  Above that I would say to find the deepest meanings in the score (the words and the music) and to do your best to get them across to the audience.  Write down your blocking, and write down the key words of your text so that the blocking notes aid and compliment your words and music.
Want to learn more about Mark? Visit his website.