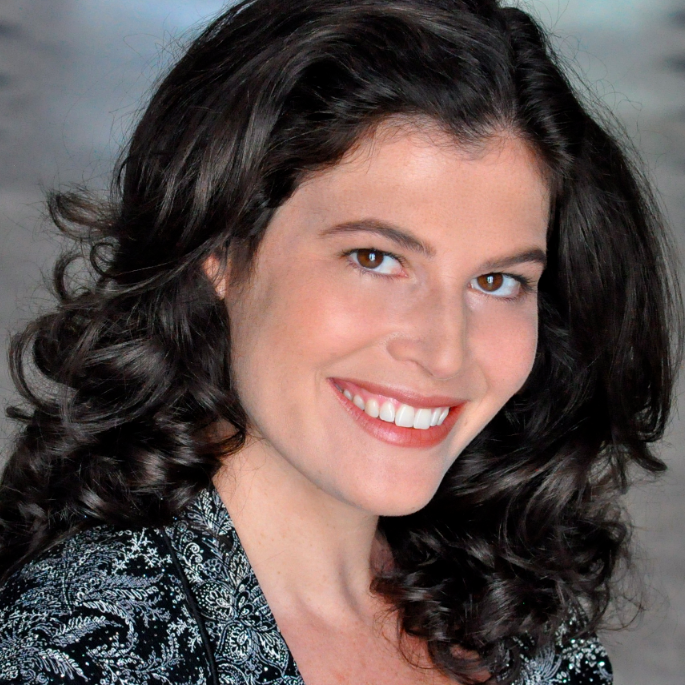 Mezzo-soprano Rebecca Krouner is a versatile performer praised for her sumptuous voice and commitment to character. The Boston Globe praised her portrayal of Hannah After in the New England premiere of Kaminsky's As One, saying Ms. Krouner "unleashed a torrent of expression." Boston Classical Review named the production a Top 10 Performance of 2018.
Ms. Krouner is known for her interpretation of Carmen, a role she's performed in multiple productions, and which Classical Sonoma described as "fiery and sultry." Other role highlights include Komponist, Azucena, Orlofsky, Abbess, and Cherubino.
Ms. Krouner has built a reputation as a strong interpreter of new music. She has performed with contemporary chamber music groups Juventas and Earplay, in Boston and San Francisco respectively. In 2018, she debuted the role of Mother in the Boston workshop of Kamala Harris' Taking Up Serpents, which went on to premiere at the Washington National Opera. Rebecca Krouner has also recently sung new works by Scott Wheeler (world premiere), Jonathan Bailey Holland (world premiere), Jorge Sosa, Carrie Magin, and others.
Classical solo concert appearances include Beethoven's 9th Symphony with the Boston Civic Symphony, Verdi's Requiem with the Paul Madore Chorale, Elgar's Sea Pictures with the Wellesley Symphony Orchestra, and Rossini's Petite Messe Solenelle and Durufle's Requiem with the Newton Community Chorus.
Ms. Krouner was a resident artist at Opera San Jose and holds an MM from Manhattan School of Music and a BA from Brown University.