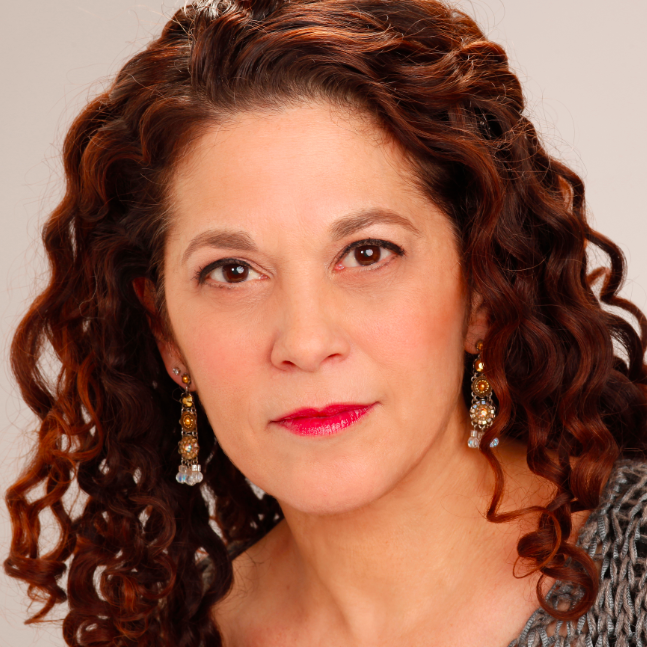 Lynn Torgove, mezzo-soprano, has sung across Europe, North America and Japan, and is well known to Boston audiences, both as a singer and a stage director. She has had a long association with some of the city's premiere music organizations including the Boston Modern Orchestra Project/Opera Boston, Odyssey Opera, Emmanuel Music, the Cantata Singers, Aston Magna and the Boston Camerata. She has also appeared with the St. Louis Symphony, the Portland Symphony, Tallahassee Symphony and the American Repertory Theater.
With the Boston Modern Project and Opera Boston, she sang and recorded (BMOP/sound) the role of Commère in Virgil Thomson's Four Saints in Three Acts, and performed the roles of the She-Ancient in Tippett's Midsummer Marriage, and The Old Lady in Candide. As a Stage Director, Ms. Torgove has directed Lukas Foss' Griffelkin, John Harbison's Full Moon in March. With Odyssey Opera, Ms. Torgove has directed the internationally acclaimed double bill of Walton's The Bear, and Arthur Sullivan's The Zoo.
Recent operatic roles include the Rita in Boston Lyric Opera's production of The Handmaid's Tale, the Tango Singer in John Harbison's The Great Gatsby, Anna I in Kurt Weill's Seven Deadly Sins and Desiree Armfeldt in Sondheim's A Little Night Music (for which she was also the Stage Director).
As a concert artist, she has performed the alto solos in J.S. Bach's St. Matthew Passion, St. John Passion, Mass in B minor, Handel's Solomon, Elijah, Israel in Egypt and Judas Maccabaeus, Mozart's Great Mass in C minor, Beethoven's Mass in C, and Mahler's Rückert Lieder.
Ms. Torgove has been on the Opera faculties of Boston University, Boston Conservatory, and the New England Conservatory and is currently on the faculty of Hebrew College.