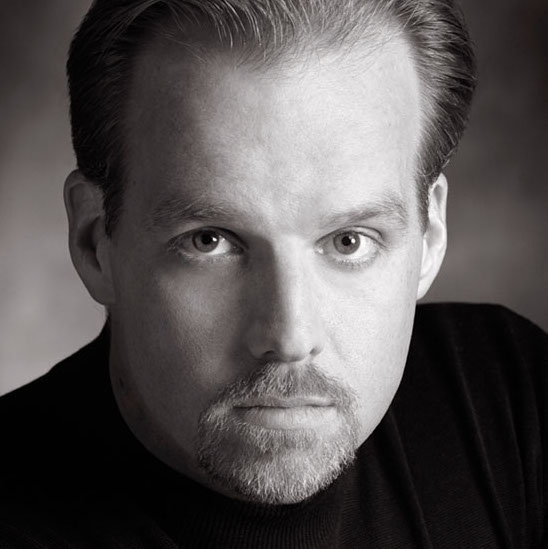 A Grammy Nominated artist who has performed in all 50 states, throughout Canada, and Europe – Bass Kristopher Irmiter is one of the most sought after low voices in North America. He has appeared with San Francisco Opera, L'Opera de Montreal, Lyric Opera of Chicago, Houston Grand Opera, Opera Theater of St. Louis, Atlanta Opera, Pittsburgh Opera, Utah Opera, Austin Lyric Opera, Opera Lyra Ottawa, Arizona Opera, and Florida Grand Opera among many others. With 114 performed roles in his repertoire, Mr. Irmiter has exhibited a vast range both vocally and dramatically, earning broad critical acclaim; Opera News – "a large and personable presence, his bass-baritone alternately stentorian and tender." New York Times – "Irmiter was excellent, richly expressive." Opera Now – "The anchor of the performance was the Don Giovanni of Kristopher Irmiter-dashing stage presence, acting ability, and solid vocal technique. This is a Don to be watched." San Francisco Sentinel – "Following his Toreador Song, had this audience been seated at La Scala, the applause meter was high enough to opt for an encore." KDHX St. Louis – "Speaking of vocal power, Kristopher Irmiter, as Horace, displays a lower register that has the kind of punch not always found in deeper voices." SanDiego.com – "a warm, well-projected vocalism whose clarity of understanding needed no assistance from the supertitles."
Notable successful portrayals include Horace – opposite Susan Graham – in Regina with Opera Theater of Saint Louis, Scarpia in Tosca with Lyric Opera of Chicago, Escamillo in Carmen with San Francisco Opera, Mephistopheles in Faust with Utah Opera and Baltimore Opera, the title role in Der Fliegende Hollander with Arizona Opera and Michigan Opera Theater, Athanael in Thais with Florida Grand Opera, Mr. Redburn in Billy Budd with Pittsburgh Opera, and appearances with Atlanta Opera, Utah Opera, Opera Omaha and Lyric Opera of Kansas City in the lead role of Rucker Lattimore in Carlisle Floyd's Cold Sassy Tree.
Mr. Irmiter is fortunate to have worked often with Carlisle Floyd a number of times. Olin Blitch in Susannah was the vehicle of his Canadian Opera debut with Opera Ontario. Susannah was also the opera of his debut with Houston Grand Opera. Under the baton of Richard Bonynge, he made his Opera Pacific debut as Sulpice in The Daughter of the Regiment. A frequent guest artist with Florentine Opera, his debut there as Schaunard in La bohème was quickly followed with return engagements as Matheiu in Andrea Chenier, James Vain in the American premiere of The Picture Of Dorian Gray, and Sharpless in Madama Butterfly. Additionally, he has appeared as Figaro in Le nozze di Figaro and the Secret Police Agent in The Consul, with Portland Opera. Mr. Irmiter has sung the title role in Gianni Schicchi and the world premiere of Michael Ching's sequel, Buoso's Ghost at Opera Memphis.
Mr. Irmiter's orchestral engagements include appearances with the Greater Bridgeport Symphony, Charlotte Symphony Orchestra, Mississippi Symphony, New Bedford Symphony, Chattanooga Symphony, and the Asheville Symphony, performing Messiah, Verdi's Requiem, The Creation, Beethoven's Ninth Symphony, the Rossini Stabat Mater, and Mozart's Requiem. He was a two-time Regional Finalist in the Metropolitan Opera Auditions and winner of the Leonardo da Vince award in San Francisco Opera's Merola Program.
In addition to his accomplished performing credits, Mr. Irmiter has a strong reputation as a teacher and mentor to young singers. He has conducted master classes for the Utah Opera Young Artist Program, Utah Festival Opera and Musical Theater, Green Mountain Opera Festival, the University of Texas, the University of Memphis, Queens University, Portland State University and the University of South Carolina. Having designed the program and curriculum from the ground up, Mr. Irmiter is the Founding Architect of the Opera Carolina Academy in Charlotte, NC and served as Academy Director for three years. He developed the pilot young artist program for The Green Mountain Opera Festival in Vermont and served as the director of that program in its inaugural year. In his twelve years on faculty with Winthrop University and Catawba College, Mr. Irmiter taught voice, opera workshop, stage deportment, and has maintained a private studio for more than 20 years. He resides in Clemson, SC with his wife Kay and their two dogs, Rucker and Tillie.