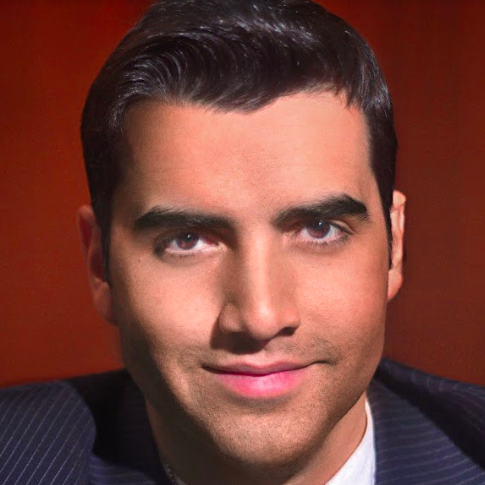 Puerto Rican singer and actor Christian Figueroa has delighted audiences with his unique combination of vocal and dramatic skills in performances ranging from the stage, television, movies, to the recital hall. Christian graduated from Syracuse University and received his Masters in Music from the New England Conservatory of Music. He has been profiled on CNN's Career Connections and on the People En Español Website. Christian was named by "El Planeta" Newspaper of Boston as one of the "100 Most Influential People for the Hispanic Community of Massachusetts". He has been a guest vocalist at Carnegie Hall performing in The Orchestra Sings, The Orchestra Moves, The Orchestra Rocks, & The Orchestra Swings concerts.
For the Peace Corps 50th Anniversary Celebrations, Christian was asked to sing the National Anthem at Fenway Park. He has performed and recorded the role of Antigonus in the opera Winter's Tale with the Boston Modern Orchestra Project and BMOP Sound Record Label.
Christian also stays active in the commercial and film world and can be seen in the German movies Ways Of Love as Dante Farinelli, and Why Did I Say Yes? as Andrew the Hotel Manager. He can also be seen as Chris the singing store clerk for CT State Lottery, and in spots for LEGO, KFC, United Airlines, Bank Of America, TJ Maxx, Pearl Vision, Orbit Gum, & Vista Print among others.
Some of Christians opera credits include Tamino in Die Zauberflote, Camille Di Rosillon in The Merry Widow, El Toreador in Ainadamar, Ezekiel Cheever in The Crucible, El Remendado in Carmen, Toby Higgins in The Rise and Fall of the City of Mahagonny, Il Conte Ivrea in Un Giorno Di Regno, Alphonse in La Vie Parisienne, Vitellozo in Lucrezia Borgia, Patacha in L'etoile, & El Señor Alcalde in The Summer King.