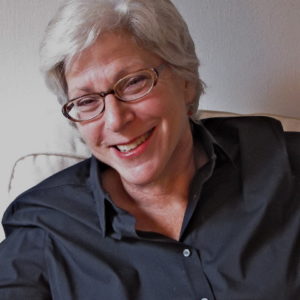 Beth Greenberg is renowned for her work with the New York City Opera. For the Lincoln Center company she directed original main stage productions of Turandot and Tales of Hoffmann as well as classic revivals including Der Rosenkavalier, Tosca, La Traviata, La Boheme and Intermezzo. Across New York's harbor, aboard an historic ship moored in Red Hook, Brooklyn, she directed the groundbreaking site-specific production of Il Tabarro.
Greenberg has earned a solid reputation for her collaborations with living composers, and works on all phases of a new opera's development from first libretto reads to fully-staged premieres. She continues to work with composers Lori Laitman, Anthony Davis, Tom Cipullo, Gordon Beeferman and Stella Sung, among others. Recent world-premieres include Opera Colorado's production of The Scarlet Letter (Laitman & Mason), The Three Feathers (Laitman & Gioia), The Red Silk Thread (Sung & Hilbert), and Pumped Fiction (Eaton).
Her other original productions have been seen worldwide with Carmen in Tokyo and Tosca in Lima. Across America she has staged works for the Crested Butte Music Festival, Utah Festival Opera, Pittsburgh Opera Center, Festival Opera of Walnut Creek, the Phoenicia International Festival of the Voice, and Opera Delaware.
A Fulbright award brought her to Germany where she apprenticed with Gotz Friedrich at Berlin's Deutsche Oper. She is a graduate of the University of Michigan School of Music and Brooklyn College.