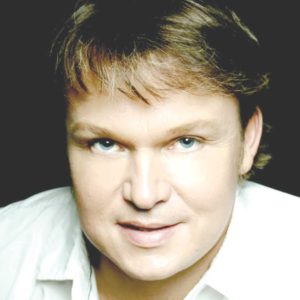 The season 2014–2015 brought him significant roles in David Radok's productions (Janáček–The Makropulos Affair, the role of Albert Gregor, National Theatre Brno) and Jiří Heřman's productions (Fibich–The Fall of Arcun, the role of Jaroměř, National Theatre Prague). He was given the Thalia Award for the role of Jaroměř. He sang as Števa in Jenůfa in Teatro Comunale Bologna, and as Laca in the Opera Graz. In the Opera Graz he also acted in a triple role of Blankytný, Mazal and Petřík in The Excursion of Mr. Brouček by Janáček, and in the role of Camille de Rosillon in The Merry Widow by Lehár. His major concerts include the production of Janáček's Glagolitic Mass in the Royal Festival Hall in London (conductor Tomáš Netopil) and Stravinsky's Les Noces in the Accademia Nationale di Santa Cecilia in Rome (conductor Pablo Heras-Casado).
In the 2015–2016 season, Aleš Briscein played in the role of Lenski in Tchaikovsky's Eugene Onegin in the Komische Oper Berlin. Under the baton of Jiří Bělohlávek and alongside Karita Mattila he performed in London in a concert production of two operas by Leoš Janáček—as Laca in Jenůfa and as Albert Gregor in The Makropulos Affair. At the Savonlinna Festival in Finland he performed in the Janáček's opera From the House of the Dead (Skuratov), in a production directed by David Pountney. As Janek he sang in Janáček's The Makropulos Affair at the Bayerische Staatsoper in Munich. In the National Theatre Prague premiere productions he did the role of Pollion (Bellini–Norma) and Romeo (Gounod–Roméo et Juliette). With Alfred in Verdi's La Traviata he completed a tour around Japan, where Désirée Rancatore was his Violetta.
2016–2017 This season began with the Dimitrij in Boston (the main part) conducted by Gil Rose. Then came the tour around the Japan again—in this time sang Aleš Briscein the Tamino (The Magic Flute) and Pollion (Norma), with Edita Gruberova as Norma.