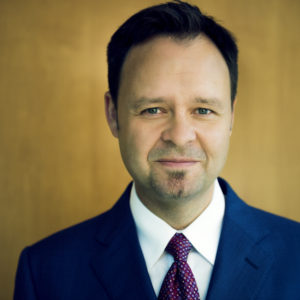 Aaron Engebreth enjoys a varied solo career in opera, oratorio, recital and musical theatre.
In the U.S., he has been featured as a guest soloist on stages from Carnegie Hall, the Kennedy Center and Boston's Symphony Hall, to international appearances from Sapporo Japan's Kitara Hall to Le Theatre de la Ville in Paris and the AmBul festival of Sofia, Bulgaria.   He has been a guest of the Tanglewood, Ravinia, Rockport and Monadnock Music Festivals as well as many of the country's fine symphony orchestras, among them Portland, Virginia, San Diego, Charlotte and the Buffalo Philharmonic Orchestra.
Last year's concert season featured his New York City Opera debut as monodrama soloist in Argento's A Waterbird Talk, led by Gil Rose, a Bernstein Centenary retrospective in collaboration with Boston Symphony Orchestra and Boston's Museum of Fine Arts, appearances with Le Central de Lyon (France), Concert de l'Hostel Dieu, Rutter's Messe des enfants with Écully Musical, Bunthorne in Patience with Odyssey Opera, Boston Camerata, and recitals in Lyon, Paris and San Francisco.
Nominated for two Grammy Awards for Best Operatic Recording for his work with the Boston Early Music Festival and Radio Bremen (Thésée and Psyché, by Lully), he is in high demand as a recording artist.  In 2016 he produced and recorded the first complete catalogue of The Complete Songs of Virgil Thomson with Florestan Recital Project and New World Records, which is garnering international acclaim.  Other releases include the world premiere of Six Early Songs of Samuel Barber and Larsen's The Peculiar Case of Dr. H. H. Holmes, both for Florestan Records; Jon Deak's The Passion of Scrooge with the Firebird Ensemble; The Complete Songs of Daniel Pinkham with Florestan Recital Project, the first volume of which was named one of the five best contemporary music releases of the year by NPR and American Public Media. With Gil Rose and BMOP and Odyssey Opera,  Mr. Engebreth is featured on numerous recordings, among them Thomson's Four Saints in Three Acts and Argento's A Waterbird Talk.
This season he performs Broadway Revues both in France and the U.S, a return to Odyssey Opera in Boston, solo appearances with the Columbus (GA) Symphony and the Bangor Symphony, concerts with Boston's Coro Allegro, a world premiere musical with Snowlion Repertory Theatre, as well as solo recitals in Buffalo, NY, Portland and Paris.